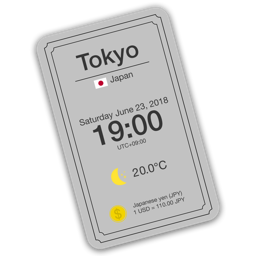 "World Cities Clocks" displays the current time, the weather and the currency exchange rate for each selected city in the form of cards.
WHAT IS DISPLAYED ON A CARD
City name
Flag and country name in which the city is located
Local date, time and time difference from UTC
Local weather and temperature
Local currency and the exchange rate from your base currency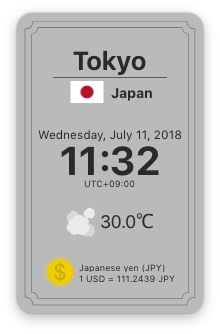 FEATURES
View information for several cities at once by adding different cards.
Select a base currency that is used to display exchange rates (a total of 149 currencies).
Cards are always above other windows and easy to find.
Close and hide unnecessary cards.
The position of cards is restored when the application will be restarted.
HOW TO USE
Click the icon on the status menus and select "Add a card..." to add a city.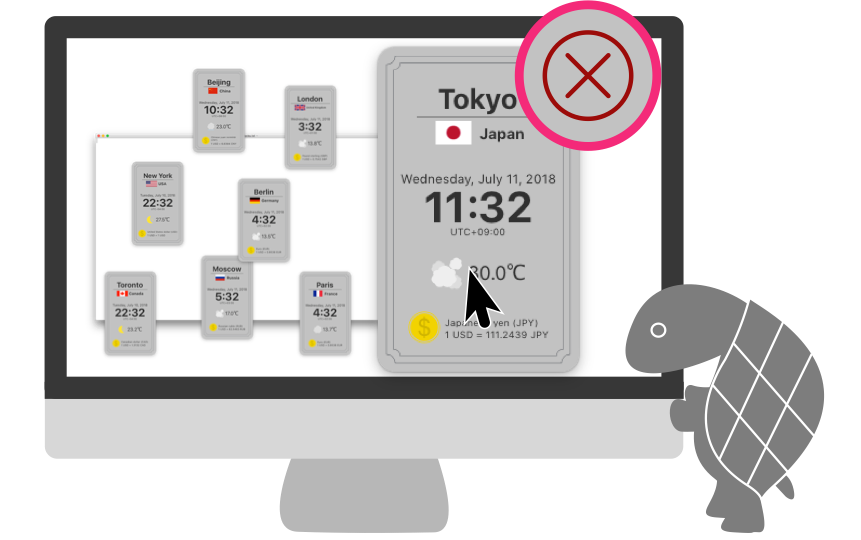 To close an unnecessary card, place the cursor over it, and click the button ⊗, which appears on the upper right corner.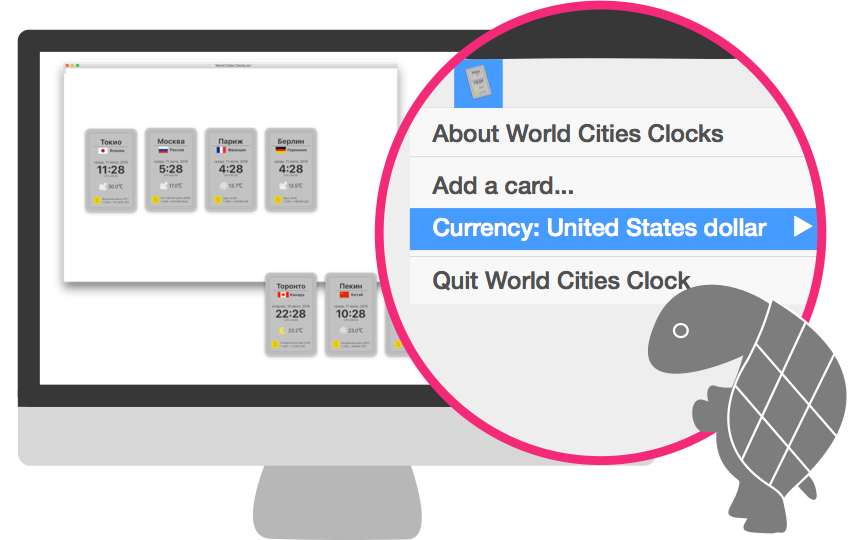 You can select a base currency that will be used to display exchange rates.
NOTES
"World Cities Clocks" requires internet connection.
The weather information is updated about once every hour, and the exchange rate information is updated once every three hours, but their information depends on the data sources, we do not guarantee the accuracy of the information.